últimas noticias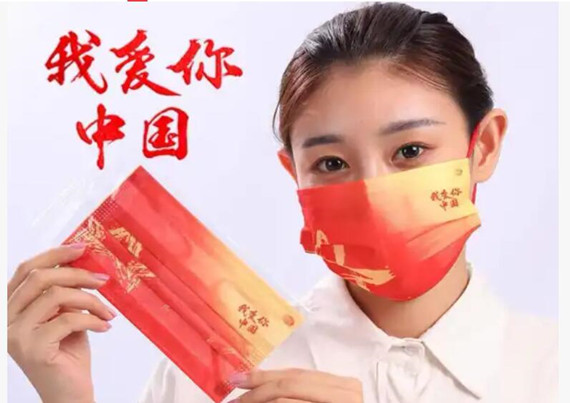 A flag-raising ceremony was held in celebration of the 72nd anniversary of the founding of the People's Republic of China, at Tian'anmen Square in Beijing, on Oct 1, 2021. 130,000 People from all walks of life gathered at Tian'anmen Square to  welcome the first ray of sunshine on this day ,witness the solemn moment of the rising of the national flag. People also express their love for the motherland in their own unique way,Waring the RED mask with heat transfer "LOVE YOU CHINA" Logo ,or China Flag .
Quality-assured accessories will be availalbe for customers requirement
2020-04-14
Our machines have a certain brand benefit in the minds of customers nowadays. At the beginning, many guests did n't know that there was a professional supplier of printing machines, LINGTIE. Slowly until later they knew and became familiar with our existence (buy machines and then trust us), and then introduced to their friends. Along the way, LINGTIE families also put a lot of effort, especially our engineers, each of our new product design is humane, and constantly improve according to customer needs.

Now many customers have bought our machine and the feedback quality is very good. This is mainly getting benefit from our strict quality control departments. Especially for exported products, we must use quality-assured accessories, so as not to worry customers. We know that even if small parts get broken, it will be a big problem for customers due to the long distance. For our machines, we are very familar with every part even like a screw, nut. So if small questions, customer just need a description or a simple video, our engineers will tell the solutions immediately. If complicated, we will show in video to teach step by step until solving out. That is why we have many loyal "fans".

Meanwhile, by visiting the factory, it is known that we have our own CNC workshop, which strongly proof that we have the ability to control quality. Now guests also started to consult and purchase some accessories. In view of the requirements of customers, I will release some information about accessories in our website. Let our customers be able to buy the required machines and product accessories with confidence here.