últimas noticias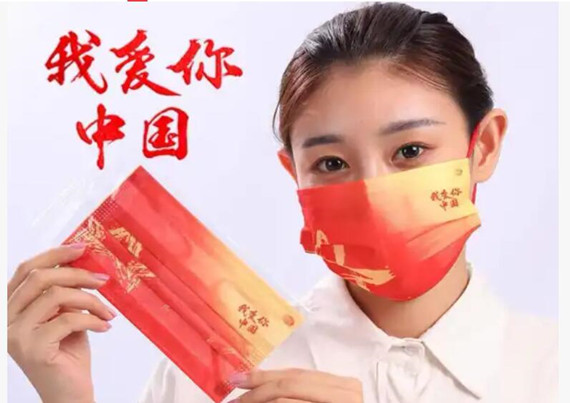 A flag-raising ceremony was held in celebration of the 72nd anniversary of the founding of the People's Republic of China, at Tian'anmen Square in Beijing, on Oct 1, 2021. 130,000 People from all walks of life gathered at Tian'anmen Square to  welcome the first ray of sunshine on this day ,witness the solemn moment of the rising of the national flag. People also express their love for the motherland in their own unique way,Waring the RED mask with heat transfer "LOVE YOU CHINA" Logo ,or China Flag .
Popular meltblown cloth rewinding machine
2020-05-06
The biggest lesson for us this year is the epidemic, but meanwhile, it has brought business opportunities to an industry
----- masks. The demand for masks in various countries is constantly rising. As a factory in the world, we are trying our best to contribute to this epidemic. Masks are becoming more and more strict as safety protection equipment. After all, safety needs to be considered, and meltblown cloth is one of very important material for production of masks. Because of that, We designed a meltblown cloth rewinding machine.

The melt-blown cloth rewinding machine may rewind the melt-blown cloth material, make it tidy and wind up. And the most important function is that it can make sure the mask with better protection against bacteria and dust(install Electrostatic electret device), which can better reduce the possibility of infection in this special time.

Since its launch, it has been favored by many customers. At present, the domestic market has opened a mode of grabbing goods, but we still sell it at the same price. Because we hope to help more customers producing higher quality but reasonable masks for areas in great need. Welcome to consult for foreign customers in need.